Best lenses for the Canon EOS 5DS R: Best standard zoom & popular prime lens roundup
By Paul Carroll -
Tuesday December 01 2015
Lens Recommendations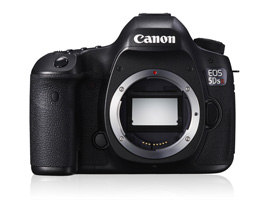 Our technicians have tested no fewer than 130 lenses on Canon's 50.6Mp EOS 5DS R Digital SLR. With the results for both prime and zoom lenses covering a diverse range of focal lengths, we've got all the data you need for picking out the right lens. In Part 1 of our three-part review, we bring you the analyzed and verified scores for standard zoom lenses as well as 35mm, 50mm and 85mm primes on the Canon EOS 5DS R.
Further readings for the Best lenses for the Canon EOS 5DS R: Best standard zoom & popular prime lens roundup
To provide photographers with a broader perspective about mobiles, lenses and cameras, here are links to articles, reviews, and analyses of photographic equipment produced by DxOMark, renown websites, magazines or blogs.
---
Comments
Nikon road map?

Any chance of this lens (Sigma 12-24mm f/4) being tested on the Nikon D810 or any Nikon? thanks


Reply
---
Da Numbers

It's not always obvious how the final 'total' is determined, but for the most part the individual data is available for inspection. So I guess if you disagree with how the totals are aggregated you probably have enough information to make your own decision on what fits your needs and budget.

I depend in part on the DxO figures for making lens purchase decisions. I appreciate the relative transparency and consistency. Since taking into account the DxO data I have not regretted any lens purchases. Reality is pretty much matching my expectations.


Reply
---
Samyang 14mm vs. Zeiss 15mm on 5DsR

The mighty Zeiss performs better than Samyang in EVERY SINGLE catagory: sharpness, transmission, distortion, vignetting, CA, yet has a lower DXO score?
Sorry but I'm not buying this.


Reply
---
Added by

AlanF

| December 17 , 2015

Best lenses for the Canon EOS 5DS R: Optics for travel, wildlife & portrait photography

Your choice of the 70-300mm L over the 100-400mm II zoom is incredulous for at least two reasons. First, for wild life the extra 100mm of the 400mm zoom is a huge advantage. Secondly, you can't read your own scores measured on the 5DS R

100-400mm II: score 26; sharpness 24 P-Mpix.
70-300mm L: score 25; sharpness 17 P-Mpix.

http://www.dxomark.com/Lenses/Compare/Side-by-side/Canon-EF-100-400mm-F45-56L-IS-II-USM-on-Canon-EOS-5DS-R-versus-EF70-300mm-f-4-5.6L-IS-USM-on-Canon-EOS-5DS-R__1469_1009_368_1009




Reply | Read all replies for this comment
First replies for this comment
---
Lenses tested on 5DS R not aggregated with rest of lens data?

Any reason why (on the main Lens page) I cannot see 5DS R data on your 'all lenses tested' tables?

If I simply sort for Sharpness, the highest value is a 36, when 5DS R values are in the 40s. All you show are test results from other cameras.

If I filter for Canon, no 5DS R data shows up in the table.

If I filter for EF mount, no 5DS R data shows up in the table.

Only if I *specifically pick the camera as the 5DS R* can I see the data. But that precludes me from comparing lenses on different sensors. I'd love to compare the same lenses from the 5D3 to the 5DS R in one table, and that's not currently possible. Can this please be rectified?

Thx


Reply
---
First replies for this comment
---
Unserious scores example

The longer the more I think dxo is really unserious. I just compared the samyang 14mm 2.8 and the zeiss distagon 15mm 2.8 on a Canon 5dsr. How is it even possible that the samyang wins with an overall Score von 31 vs. 30? This is ridiculous!!! The samyang loses in every single category (sharpness 18p-mpix vs. 26 p-mpix, Transmission 3.3 TStop vs. 3.1 TStop, Distortion 1.6% vs. 0.5%, Vignetting -2.9 EV vs. -2.1 EV, Chr. Aberration 10 nm vs. 7 nm). Pls explain...


Reply
---
Added by

jackt

| December 01 , 2015

85mm 1.2 ii

Why does the mk2 of the 85mm score so much lower on mpx than the mk1? I'm aware it has a faster focusing mechanism but it has the exact same glass?


Reply | Read all replies for this comment
First replies for this comment
---
Mo pixels, mo problems?

<div id="linkdxomark">This a comment for <a href="http://www.dxomark.com/Cameras/Canon/EOS-5DS-R">this page on the website</a></div>

How on earth do the [i][b]same[/b][/i] Sigma Art and Zeiss Otus lenses considerably outresolve on the 5DS R yet get a lower score than a 36 MP Nikon camera?

It would appear that differences in the T-stop and vignetting values are the reason. But for identical lenses like the Otuses and Arts, that seems awfully far fetched. Are you really punishing a lens's score for [i]sensor stack[/i] reasons?


Reply | Read all replies for this comment
First replies for this comment
---
Lens tests on Canon 5ds/r

When will the first lens test results be published? We're eagerly awaiting some lens scores. I don't really undestand why you guys don't publish lens scores for the 5ds/r when testing a totally new lens, like the 35L II.

Cheers


Reply | Read all replies for this comment
First replies for this comment
---