Best lenses for the Nikon D750: Best Prime
By Paul Carroll -
Wednesday July 15 2015
Lens Recommendations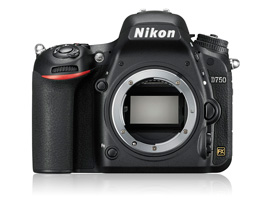 In Part 2 of "Best lenses for the Nikon D750" we're looking at the performance of primes on Nikon's latest full-frame DSLR. We've analyzed over 60 fixed-focal-length lenses on the D750, including Nikon's own Nikkor brand and third-party alternatives. Covering focal lengths from 14mm through to 600mm, the scores include some of the best results our technicians have ever recorded.
Primes pack the most punch
Discerning photographers, both professional and enthusiast, have long valued the advantages of a fixed-focal-length prime lens over a zoom. While zooms are more convenient for lots of photographers, primes offer a number of advantages, the foremost of which is image quality. Yes, it's true that the optical performance of zoom lenses is constantly improving, and we've seen some outstanding zoom results in Part 1, but the best prime lenses always outperform a zoom.
With fewer glass elements, the quality of the light hitting the sensor isn't diminished as much with a prime as it is with a zoom. This improved light transmission not only ensures a brighter viewfinder, but produces sharper, crisper images, too. What's more, with fewer elements, the glass in a prime is more precisely aligned and calibrated to much better control other factors such as Vignetting, Distortion, and Chromatic Aberration. 
Prime lenses offer a number of other advantages as well, such as affordability, portability, and creativity. With less glass, primes are generally lighter and smaller than a zoom, which is both handy for portability, but also more suited to certain photographic subjects. Take street photography, for example, where a small prime will help you work discreetly, or social portraiture, when sticking a large zoom lens in someone's face can be off-putting.
For creative effects and working in low light, primes often offer "faster" maximum apertures at more affordable prices. Take the new Canon 50mm f1.8 STM, for example, which at just $125 won't break the bank for many photographers. That "fast" f1.8 maximum aperture is really going to help in low light, allowing you to use lower ISO sensitivity and faster shutter speeds. For creative effects, a wider aperture also makes it easier to throw the background out of focus and produce attractive bokeh, too. A prime lens will make you think about your composition more as well. While zooms can make photographers a bit lazy, with a prime you're going to have to work harder, and often those limitations will help expand your creativity.
Split into six categories, ultra wide-angle, wide-angle, 50mm, short telephoto, long telephoto and macro, here are the verified results for the best prime lenses on the Nikon D750.
Further readings for the Best lenses for the Nikon D750: Best Prime
To provide photographers with a broader perspective about mobiles, lenses and cameras, here are links to articles, reviews, and analyses of photographic equipment produced by DxOMark, renown websites, magazines or blogs.
---
Lens Recommendations
|
July 10, 2015
| | |
| --- | --- |
| | The Nikon D750 is an affordable 24.3Mp full-frame DSLR with attractive-looking specs for both the enthusiast and the professional photographer. It's capable of producing outstanding pictures, but the quality of the lens used has a bearing on image quality. We've analyzed the performance of 105 lenses on the Nikon D750, and in part one we bring you an analysis of the top three zoom lenses in six different categories.   |
---
---
Comments
Added by

Fbeber

| September 24 , 2015

Macro lens nikon d750

How about sigma 105mm os version. Why it is not in third place in the list? Is that a good macro?


Reply
---
Added by

Rob-Von

| August 08 , 2015

How about sigma

Dpreview
"Sigma's latest 50mm is one of the very best lenses we've ever tested" in fact its the top lens on a nikon. why did you test it on a canon but not on a nikon ?


Reply | Read all replies for this comment
First replies for this comment
---
Your prices in the table are incorrect

The Otus 85 price is not $2122 and the Zeiss 135 is not $4490.
You guys have the prices switched.


Reply
---
Very questionable scoring system by dxo

How is it possible that the Sigma 120-300 2.8 dg os hsm sports lens loses the direct comparison against the tamron 70-200 2.8 di vc usd with an overall score of 29 compared to 30 for the tamron, although it edges out the latter in every single category?!?!


Reply
---
DxO Slow...Why is anyone surprised?

It took almost five months after the new Nikon AFS 20mm was released before it was rated/tested here. There are other lens reviewers.


Reply
---
D750 Score

First off I really enjoy using DXO's Technical data to help with camera purchases and comparisons. We have waited a long time for lens data on the D750 and now finally have it! I am greatly confused by it however? The D750 sharpness scores are several points better on all the lenses I looked at over the D610 and Being a newer camera should have better ISO. (I own both and they are close) So what I cant figure out is how the D750 scores lower as a camera than the D610??? Am I missing something, doesnt seem to make sense. Using both I feel the D750 to be the better camera??? What do the rest of you think?


Reply
---
nikkor 70-200

why not come in comparative Nikkor 70-200 2.8 VR II?


Reply
---
D750 Tests - Really Good, But Arguably Not the Best

You will need to rename your reviews, they are already out of date when published. The Tamron 15-30 and 150-600 aren't included in your "Best" review. I suspect they would score very well and possibly even be top of the list. So here are a couple suggestions for your lead to the reviews, which I do value very much:

Best Lenses We've Tested for (Name of Camera Body)
Great Lenses for (Name of Camera Body)

You really are misleading with the current titles of your reviews, which I realize are free, and perhaps misleading the readers as to what lens options are available and how they perform. You do a great job so there is no need to lay on too much hyperbole.


Reply | Read all replies for this comment
First replies for this comment
---
Test Nikon D750

Dear Shophie,

Thank you very much. Could you include in the test of best zoom, the lens Nikon 70/200 mm f4, because the sharpness is simply amazing.

Furthermore include in fix lens, the marvelous Sigma Art 35 mm, please.

It Would be previewed as the Best Landscape lenses for D750 (remembering that the key point of D750 is the high Dynamic Range)?

Thanks in advance

Etienne


Reply | Read all replies for this comment
First replies for this comment
---
Part 2?

Hello,

I am a little disappointed the way this test is presented after all these months waiting... is there a part 2 coming up with the rest of the lenses scores? Also I don't see the new Tamron 15-30mm, did you tested this lens also?

Thanks in advance.

Best regards,
Konstantinos.


Reply
---