Pentax K-1 : Tests and Reviews
Pentax K-1 Review
Pentax's first foray into the world of full-frame DSLRs arrives in the shape of the 36Mp Pentax K-1. Costing just $1800 and boasting a high-resolution sensor, built-in sensor shift stabilization, and a weather-sealed body, it's a lot of camera for your money. Let's see how its sensor scores stack up in our industry-standard bench tests.
Pentax K-1 side by side comparisons
Pentax K-1 versus Canon model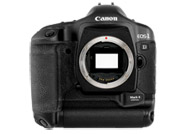 ---
Pentax K-1 versus Sony model
---
Pentax K-1 versus rival model with similar score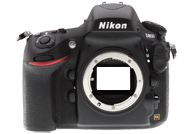 Further readings for the Pentax K-1
To provide photographers with a broader perspective about mobiles, lenses and cameras, here are links to articles, reviews, and analyses of photographic equipment produced by DxOMark, renown websites, magazines or blogs.
---
Sensor Review
|
December 01, 2016
| | |
| --- | --- |
| | The Sony SLT A99 II is the Japanese electronic giant's latest full-frame, DSLR-style, interchangeable-lens camera. Packing a 42Mp backside-illuminated (BSI) CMOS sensor, the A99 II offers a significant jump in resolution over its predecessor and achieves an impressive overall DxOMark score of 92 points. Benefiting from a pixel arrangement that increases the volume and quality of light captured by its imaging elements, a BSI sensor improves low-light image quality. |
---
Sensor Review
|
September 15, 2016
| | |
| --- | --- |
| | Pentax's first foray into the world of full-frame DSLRs arrives in the shape of the 36Mp Pentax K-1. Costing just $1800 and boasting a high-resolution sensor, built-in sensor shift stabilization, and a weather-sealed body, it's a lot of camera for your money. Let's see how its sensor scores stack up in our industry-standard bench tests. |